Hindu Temples of Bangalore, India
Vani took this picture of me at the American Krishna temple in Bangalore - it is very impressive, and an interesting combination of traditional and modern design. There was much chanting of Hare Krishna, Hare Krishna, Krishna, Krishna, Hare, Hare. Hare Rama, Hara Rama, Rama Rama, Hare Hare. I passed many places of worship in Bangalore - most were Hindu, but I also passed several mosques, and a number of Christian churches: various Protestant denominations, Catholic, and Syrian Orthodix.
.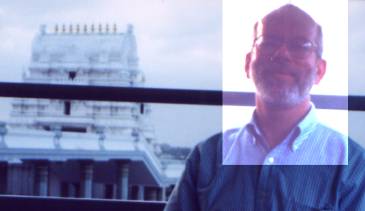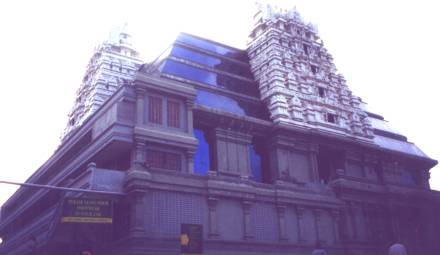 I passed this temple on Hosur Road every day going between the Sheraton Windsor Towers Hotel and the Syngene offices. I liked it each time - it is on a small lot but really pretty.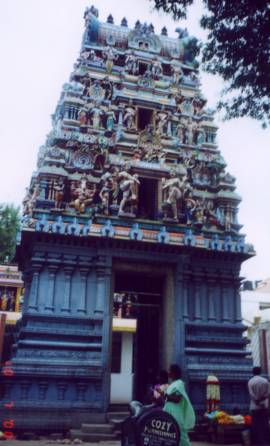 I think this shrine is also along the Hosur Road, but I'm not sure - it is about 3 stories tall, and really caught my eye each time we passed by it.